People from all walks of life fall in love with the peace and freedom campervans can offer. It's all too easy to get caught up in your daily routine, and fail to take time away from the stresses of modern life. Campervan hire Cornwall makes it easy to drop everything, and head out into the countryside to enjoy some outdoor living, a slower pace of life, and some fantastic experiences.
We're all used to living in a world where iPads, mobiles and laptops are commonplace, and we're constantly connected to our work emails. This can make escaping, by cutting yourself off and getting back to basics, incredibly refreshing. The camping lifestyle is a great way to reconnect with nature and the outdoors, while also spending quality time with the people who mean the most to you. Taking minimal possessions along, and forgetting all about work, bills and other responsibilities for a while, is very liberating and all part of the fun of a campervan holiday. You'll be able to see amazing scenery, and explore and discover a new part of the UK each day. With hundreds of suitable campsites across the country, finding somewhere to pull up for a comfortable night's sleep is never an issue.
Whether you're looking to buy your own vehicle, or for campervan hire options, the camper lifestyle is incredibly appealing for a number of reasons. For starters, I believe campervan owners are some of the friendliest people you're ever likely to meet. I've made friends for life with people I've met on campsites, and getting to know new and interesting people can really make a holiday. It's also a great way to pick up tips about where to head next, and you'll enjoy the sense of community that spending time at campsites, and in campervans, generates.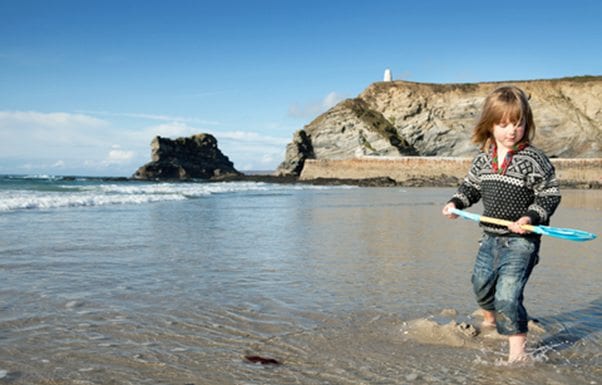 Living in a campervan for any period of time naturally encourages an outdoor lifestyle. Even with the best facilities in the world, there's only so much time you can spend cooped up inside, so you will naturally get out and explore more. Having said that, one of my personal greatest pleasures is to curl up in the campervan, when the rain's splashing against the window, with nothing more than a cup of coffee. When the sun's shining, however, spending time travelling with a campervan will encourage you to rediscover your wild side, and take pleasure from healthy activities like leisurely walks, bike riding and rock climbing.
If you're interested in grabbing your own slice of the campervan lifestyle, hiring a vehicle for the week is likely to be your best option. Once you've tried it, you may be taken enough to buy your own vehicle. Buying one used, and then converting it will help you save money, and create a vehicle that is perfectly suited to your needs. Knowing you can book a week off work and discover the delights of Cornwall, or hop across the channel to mainland Europe without any planning required is a great feeling, and one that is practically exclusive to campervan owners.