By Lawrence Harmer and Nick Day, Founders of Base Campers
Base Campers rode the crest of the 'glamping' wave back in the late noughties and we were one of the first companies to offer a luxurious campervan experience where all the little luxuries were catered to ensure that our customers could enjoy a stress-free glamping holiday. Soon, our clients were so impressed by the design and workmanship of the VW campervan conversions we hired out, that they began asking us to convert VW camper vans for themselves. So we did. And the rest, as they say, is history! No road is completely bump-free however, and we have learnt some important lessons along the way…
4 Things We Learned Setting Up Our Own VW Camper Van Conversion Business
Passion
The old saying goes that if you choose a job you love, you will never have to work a day in your life. Our passion and dedication is what laid the path for our business as VW camper van conversion specialists, and perhaps this is one of the key ingredients which has helped to make Base Campers such a success. We didn't actively seek out to build a business converting VW camper vans… it just sort of organically grew around us due to demand which we think is an excellent business model as its authentic and very real. We aren't trying to 'sell' something arbitrary- we are selling a lifestyle and a dream which we thoroughly believe in and live ourselves 100%. In our experience a successful business works best when it's organically grown from something which you symbiotically live and breathe. At Base Campers we not only specialise in beautiful intuitively-designed VW campervan conversions, but we also live and breathe the camper van lifestyle 24/7. This means that we exude a true passion and innate knowledge about our craft which ensures that our VW camper conversions are utterly sublime and help us to satisfy our customers' wanderlust.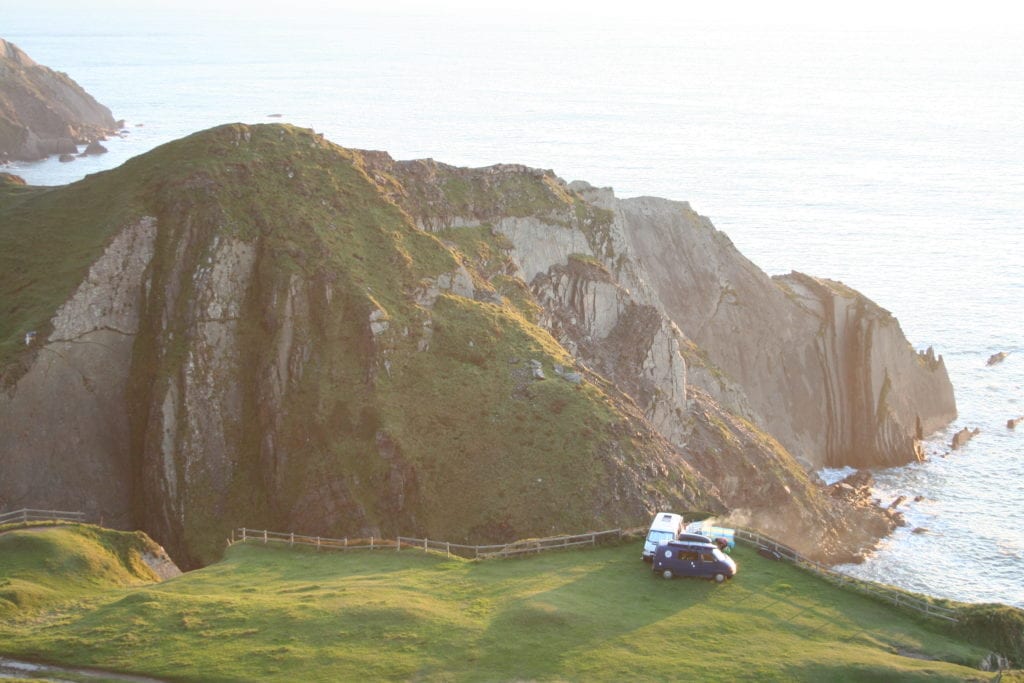 Fate
Base Campers (the luxury VW campervan conversion specialists, as we are known today) was started quite by accident. One fateful day a Mormon couple who had hired one of our camper vans called up saying that the engine had blown up so they needed us to sort it out and get them home… from the Czech Republic! A logistical nightmare, but of course we sorted it out for them and ensured that both the couple and the camper were returned to the UK safely. This was the turning point when we realised that renting out camper vans was perhaps not as simple as we'd originally thought and so we turned our sights on our passion -which was converting camper vans into luxurious dream vehicles!
Love What you Do
Glamping in a campervan takes camping one step further; you can enjoy the freedom of the open road with all of your home comforts and personal pleasures to hand, wherever and whenever the whim takes you (no canvas required!). You can pack up on a Friday and spend the whole weekend exploring the wilds and most far-flung corners of the UK (and beyond); campervanning means that with the open road as your playground you can experience glamping wherever you choose to pull over. And all of this with a built-in cooker, fridge full of wine food, solar shower (if you choose) and comfy bed bedecked in fluffy duvets and marshmallow-soft pillows. We help people to create their dream vehicles which in turn give them their dream life. And we can't think of anything better than that!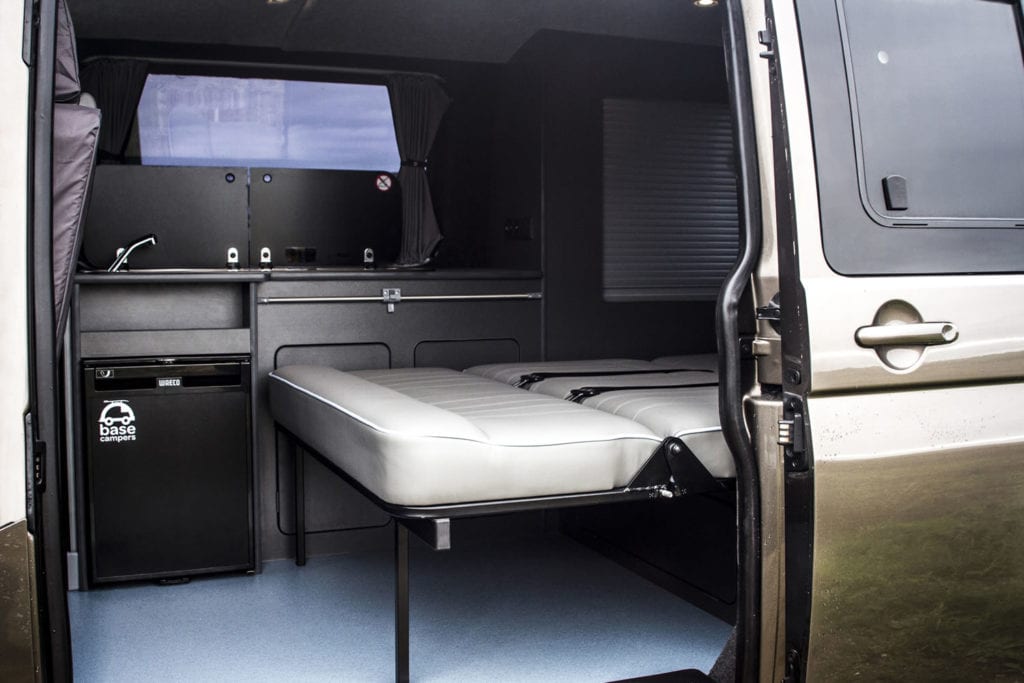 Investments 
In hindsight one of the things we could have perhaps done better is to grow the business faster – it certainly has been a long time coming! We didn't have any kind of big cash injection to fund Base Campers which is perhaps why it took longer to reach success with our VW camper van conversion business than it might have done. That said, because we didn't take a huge loan out or look for support from an investor we are in a much better position financially thanks to having grown so steadily 'from scratch' – so every cloud has a silver lining!
When we started out we used a pub car park to meet clients and exchange cash and camper vans. Reflectively this
doesn't perhaps reflect the image of a professional camper company (!) and so we saw the business grow when we got our own premises.
We have since outgrown that premises and recently moved to a new base camp which is twice the size of our previous premises and perfectly located, right near the beach. Since then we have gone from strength to strength and are looking forward to a sunny future doing more of what we love- converting beautiful campers!