VW are the best vans to convert. Therefore we specialise in converting VW commercial vans into VW camper vans
From part to full conversions in a variety of designs and finishes, we can customise a VW campervan to your needs and budget.
There are numerous reasons why we choose Volkswagens as a base vehicle. They are solid, reliable and a sound investment for any explorer.
Here's a list of the Volkswagen vans we can convert into campervans: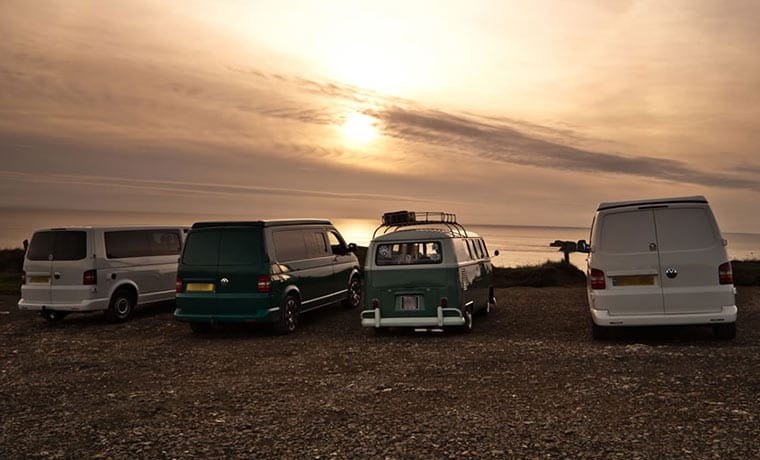 Volkswagen models we work with:

VW T6 conversions (& T6.1)
SWB & LWB

VW T5 conversions (& T5.1)
SWB & LWB

VW T4 conversions
SWB & LWB

VW T2 conversions and re-fits
SWB & LWB

VW T25 conversions
SWB & LWB

VW Transporter conversions
SWB & LWB
We transform empty spaces on wheels into lavish, custom-built adventure machines from our base camp in Cornwall.
At Base Campers®, everything is designed and built in-house by master craftsmen and aficionados of campervan living. We use premium materials to provide unrivalled quality and stellar service. We also sell complete campervans, carry out repairs and sell camper accessories.
Our fandom has reached far and wide – from the Shetland Isles to Europe – look out for the stickers.